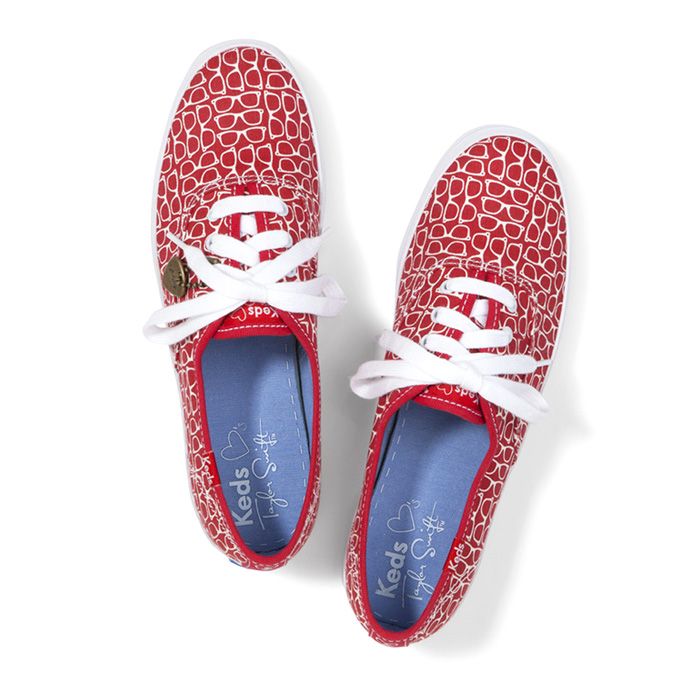 After yesterday's realization and
subsequent post
that Simon Baker and I have worn the same glasses, I couldn't help but be reminded of these shoes. I about died when I saw the result of the new collaboration between Keds and Taylor Swift:
a pair of shoes with glasses on them
! Just in case you somehow missed this little fact about me - I am obsessed with shoes. My shoe collection is of Imelda Marcos proportions. Okay, not quite, but it's serious. Add to that my love of glasses, and these limited edition sneaks might have to join my ever-expanding shoe collection.