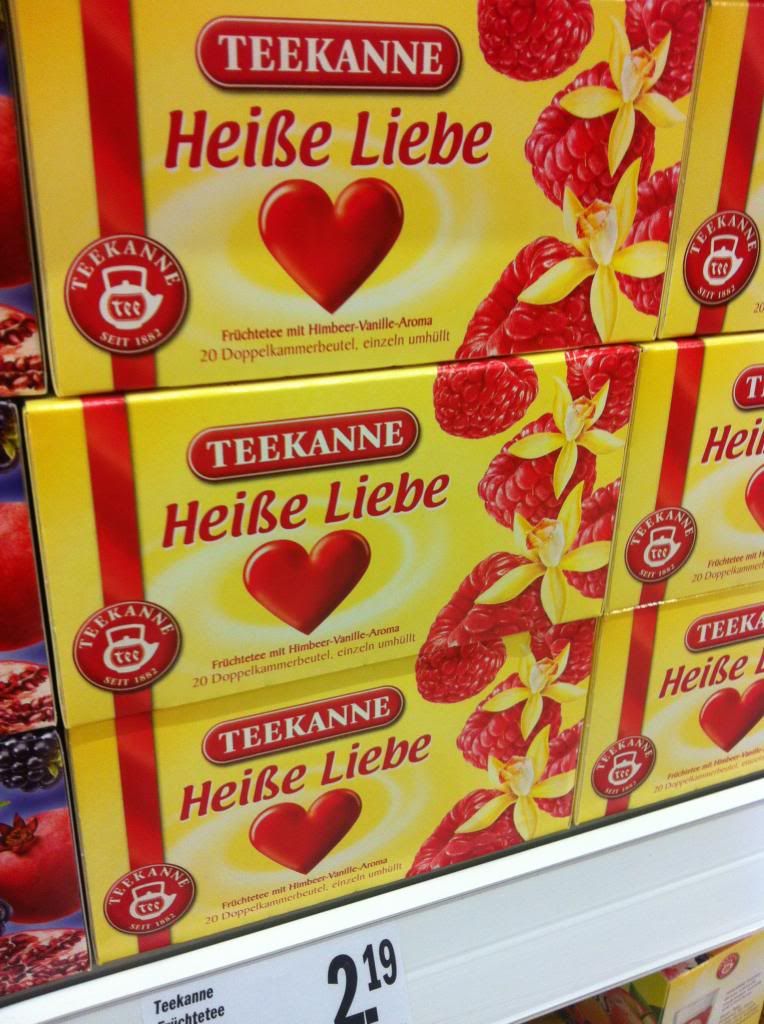 If you're in the mood for a little 'hot love'...

rocery trips are often some of the first cultural shock experiences an expat will have. Even after a few years of settling in, I can still be surprised when perusing the aisles. Whether it's amusing/downright incorrect use of English ('
jetzt mit Happy End!'
is common - do they
know
what this means
auf Englisch
??) or just surprising tunes coming over the speakers (like the time "I Just Had Sex" was blaring throughout Karstadt in all it's unedited, x-rated glory), it's easy to find entertainment in the little things.
Perhaps it was the result of being cooped up all last week with the flu, but our grocery shop this weekend was one such trip. So I bring you a few gems from our grocery, such as:
The perfect Easter beer,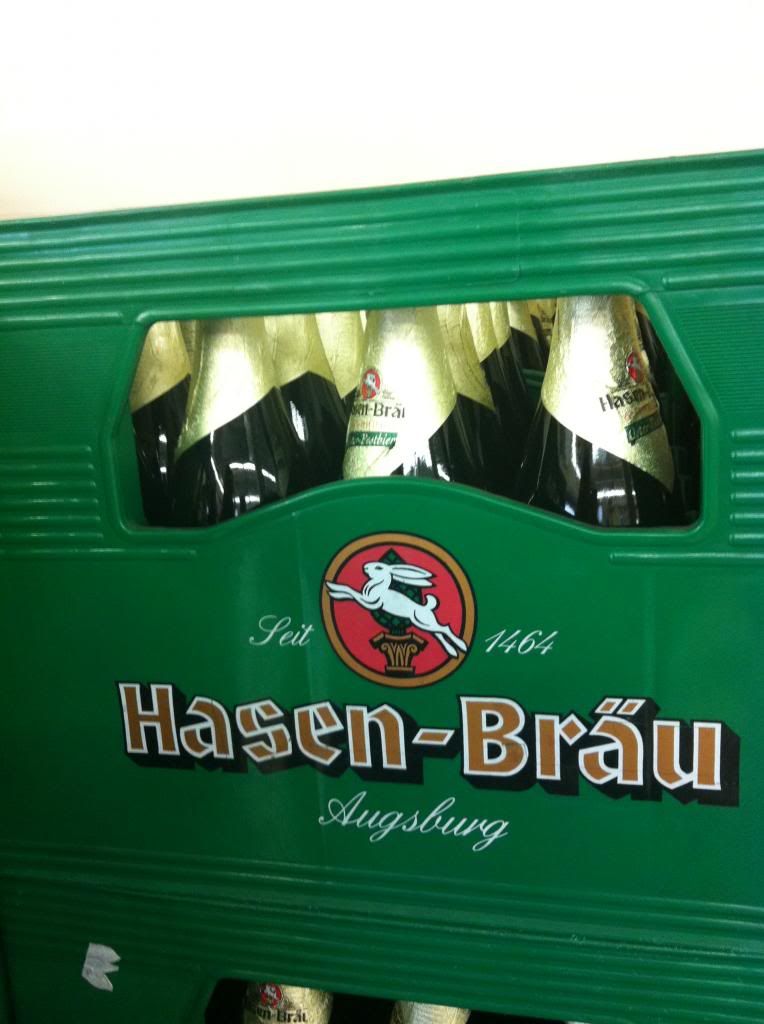 oh-so-American hot dog and burger-specific sauces (wait, other than ketchup and mustard?),
the best packaging design I've seen on a German product yet (which are notoriously boring, dated, or just wrong),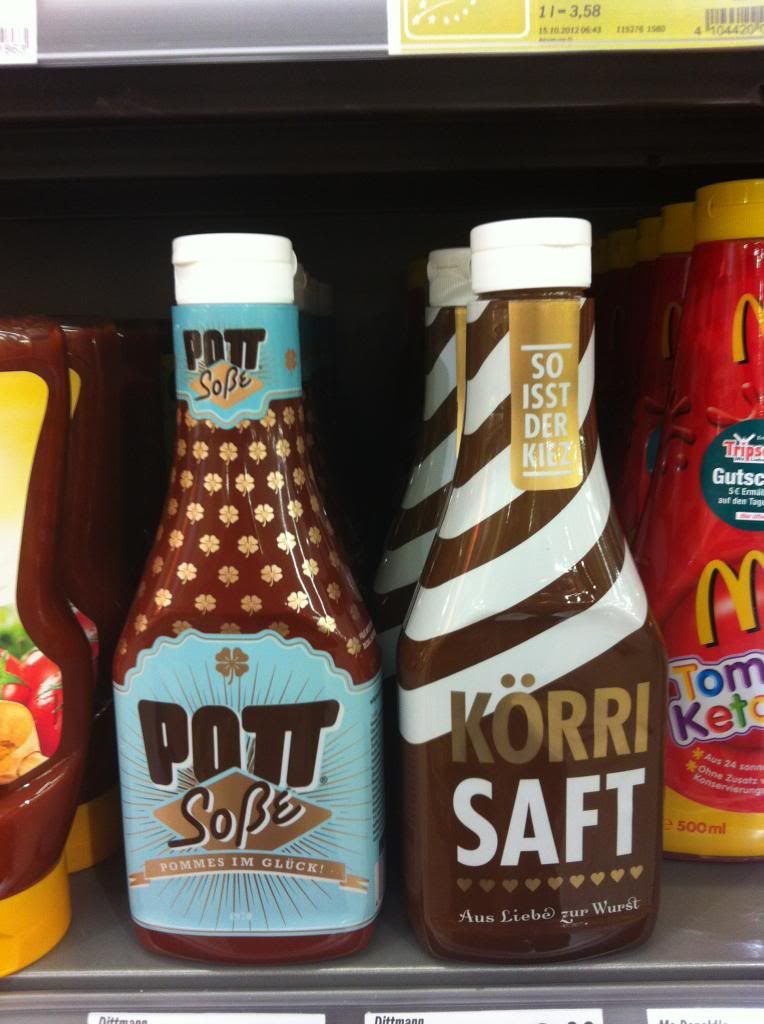 and a condom energy drink (um,...????).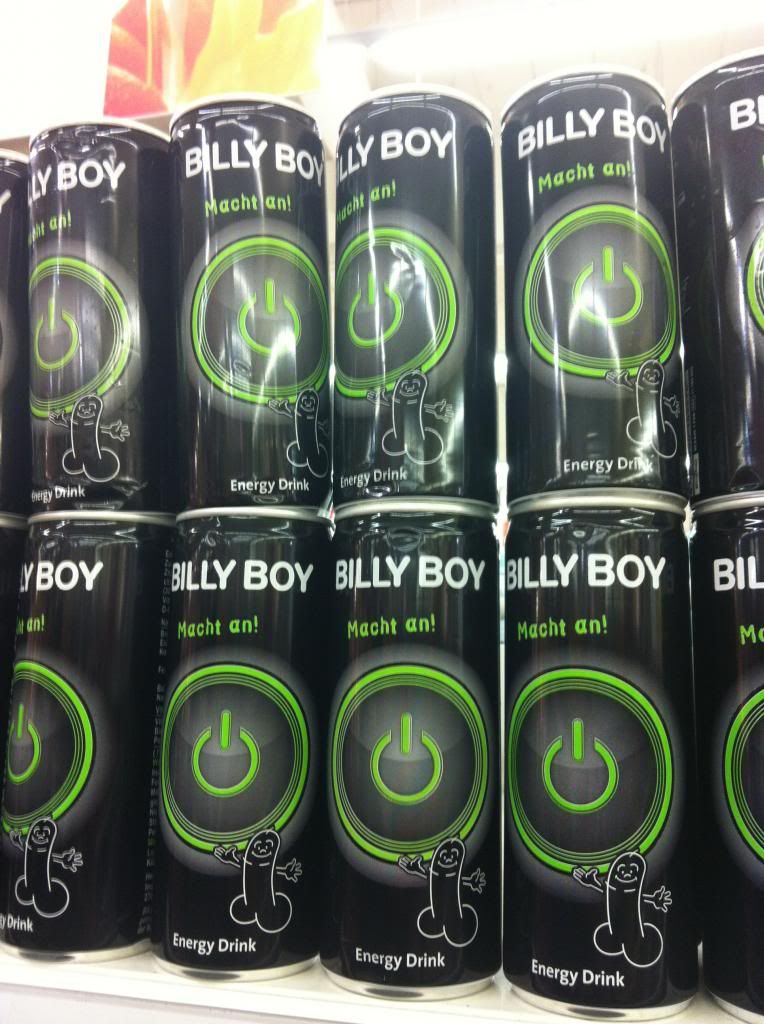 Ah, Germany...
Daily Drop Cap by Jessica Hische