Sunset in a picturesque part of Kreuzberg
There is nothing truer than the three most important aspects of real estate: location, location, location. When we were in Berlin last week on our first apartment viewings, we realized that there was still so much we had yet to discover, both about neighborhoods we liked and neighborhoods we had yet to discover. With so many sub-neighborhoods within the larger ones (for those who aren't familiar, this city is
massive
- take the train for an hour... and you're still in Berlin), it's becoming increasingly clear that we have to love the streets around our apartment, perhaps even more so than the larger neighborhood itself. It's all well and good to live in an attractive building or a desirable neighborhood, but if the nearest good coffee requires a trip on the U-Bahn and walking anywhere for dinner calls for a map and hiking boots, then I have to wonder what is the point of city living.
Our first apartment viewing was tucked in the cutest little neighborhood, with stunningly detailed architecture, stone streets and tons of shops, restaurants and trees. Then we got to the apartment. While equally beautiful and well-maintained as everything around it, the space itself was difficult, to say the least. The rooms were broken up in such a way that wasn't meant for modern furnishings - i.e. the bedroom door would not actually open with anything more than a twin size bed in it. Additionally, the balcony we thought we saw in the photos was merely a gate across a floor-length window and the constant sounds of a kindergarten beneath the windows was less than ideal for two people who work from home.
The next apartment was just the opposite. The interior of the apartment was perfect: the layout, the two bathrooms, the two balconies, spacious bedroom and living room. Then we spent time walking around the neighborhood. Between the major traffic just on the other side of the building, the boring, suburban-type complexes that stretched for several blocks and the fact that the closest street of shops and cafes was not only rather far away, but offered little beyond random businesses and unappetizing looking food, we realized that we would be mostly apartment-bound way out there.
While we initially felt a little discouraged after striking out, our spirits were lifted when we were introduced a neighborhood we had seen next to none of - Charlottenburg - by a new Berlin friend whose admiration for her part of town definitely rubbed off on us. We didn't get to see as much of Charlottenburg as we would have liked, but it was enough to add it to our apartment searches. In addition to having good coffee shops in the neighborhood, I would also have someone to enjoy a cup with every once in a while.
Thankfully, we have plenty of time to dedicate to finding just the right place, which hopefully means we can find that balance between the perfect apartment and the perfect neighborhood. There's only so much we can do when looking at apartments online and not being able to see the surrounding area until we plan our next trip. If anyone in Berlin has a heads-up on something fantastic (2-3 rooms, preferably Prenzlauer Berg or Charlottenburg, preferably Altbau) opening up in early autumn, please let me know. Any other moving or Berlin apartment tips are also much appreciated!
Here is a look at some of neighborhood exploration this last trip:
Friedrichshain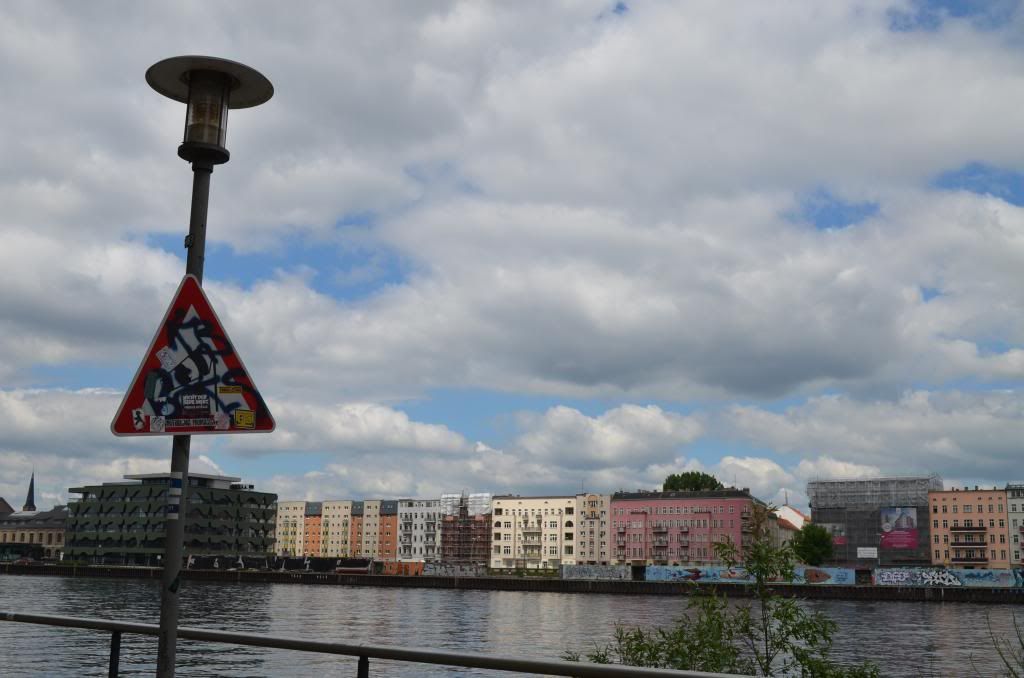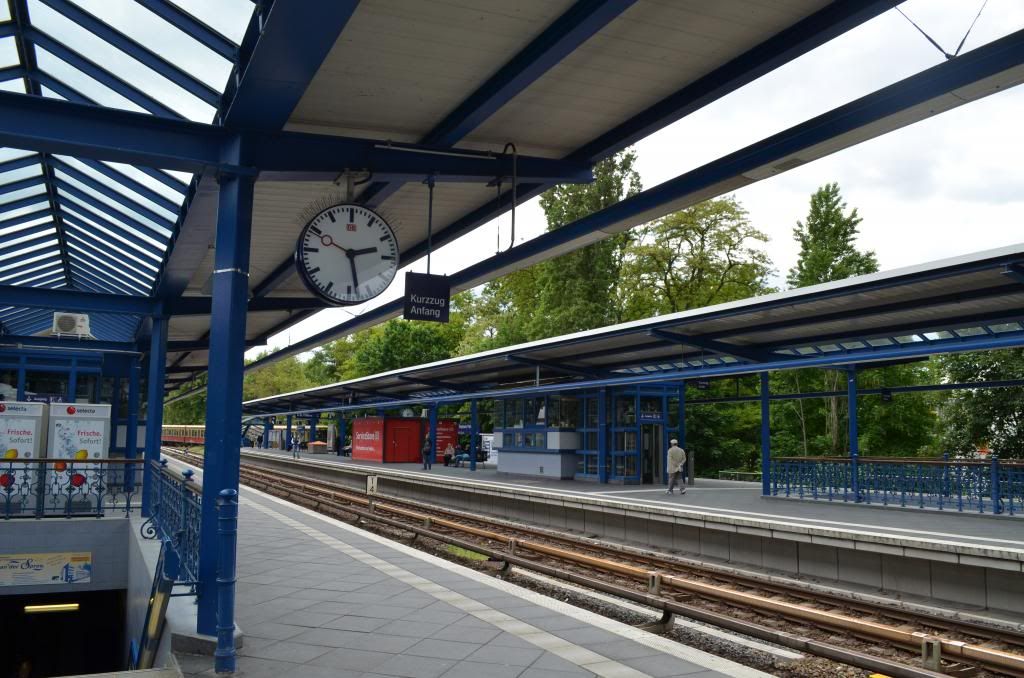 Prenzlauer Berg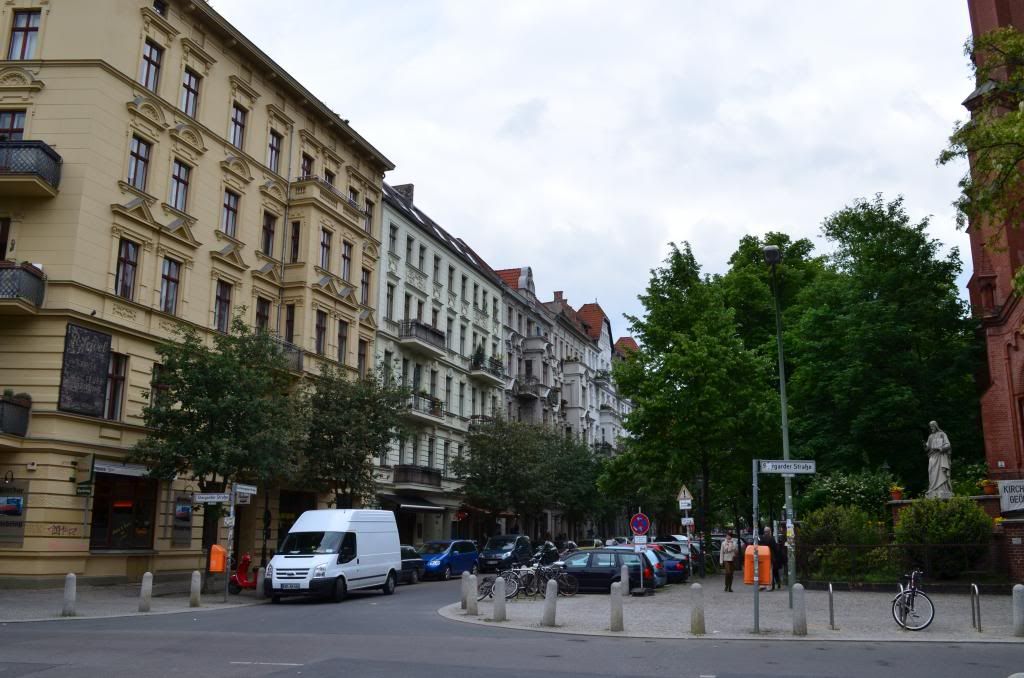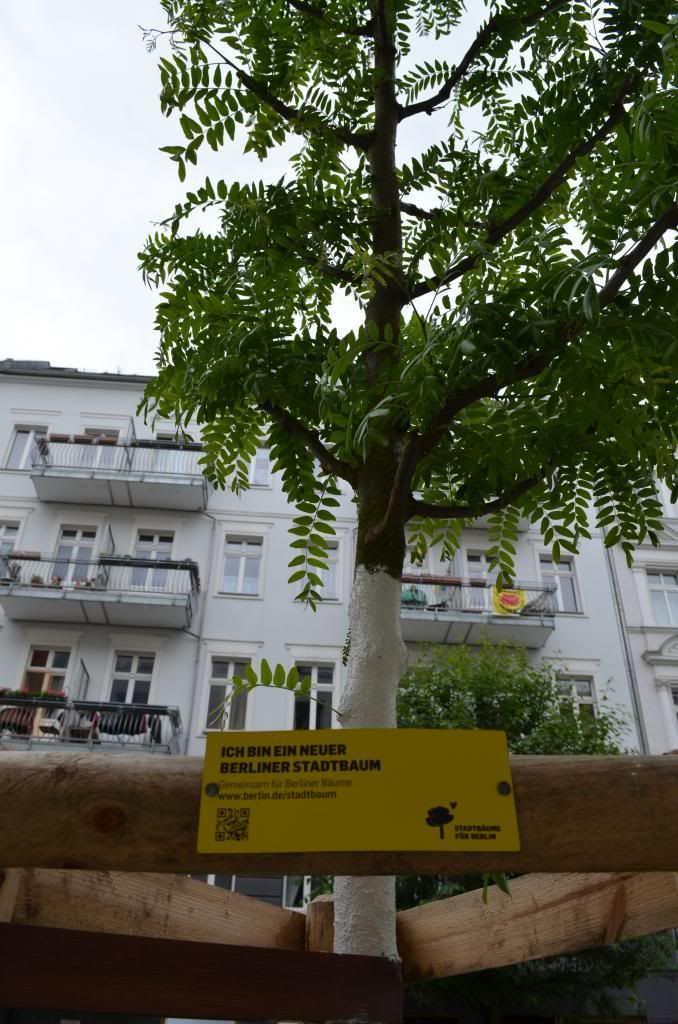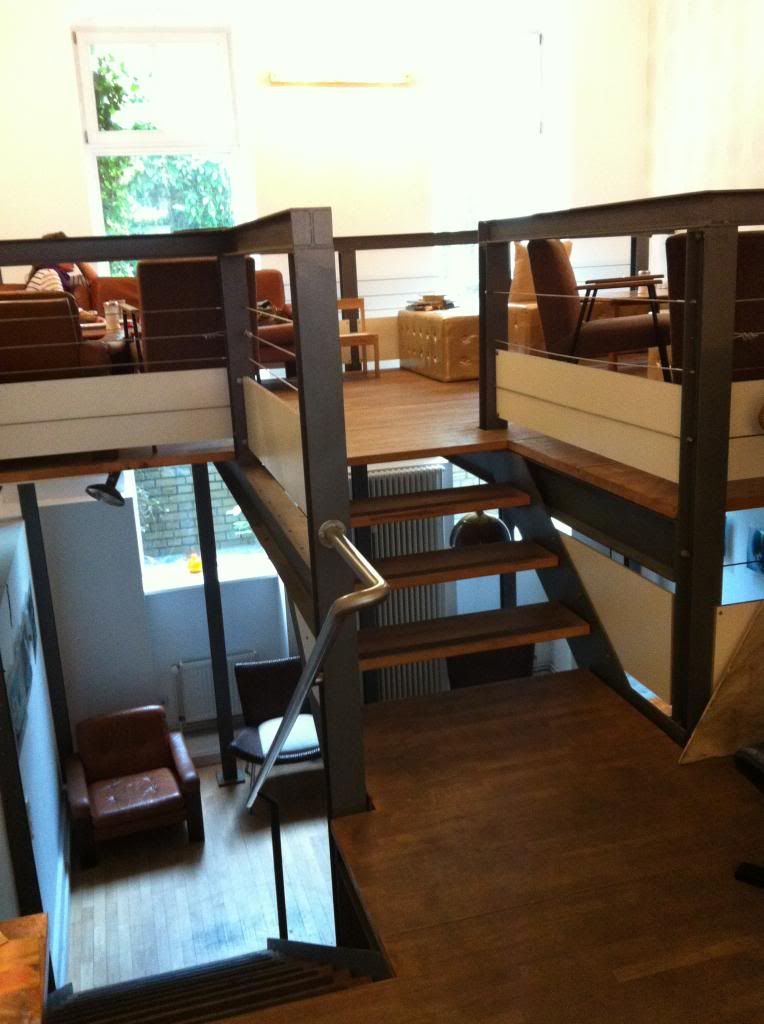 Godshot - fantastic coffee and a super hip space to boot
Prenzlauer Berg, suburban edition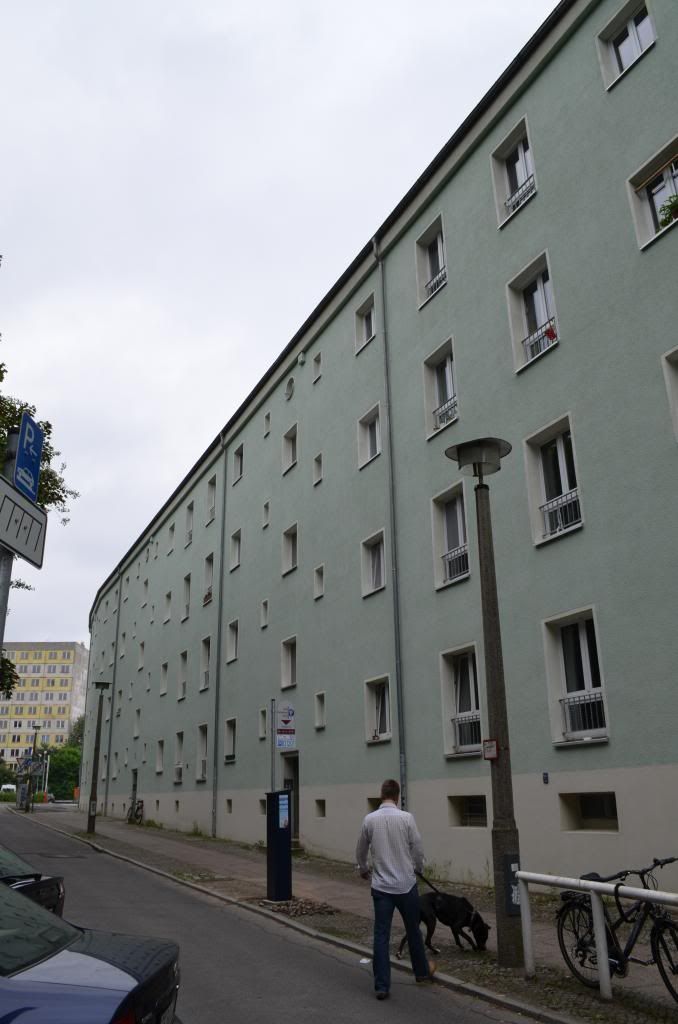 Mitte
Please forgive my decreased blogging lately. In addition to the apartment search, I have also been working furiously on my new blog (which I hope to launch next month) and massively purging and organizing our way-to-many belongings in preparation to downsize - not to mention the
new furniture project
I picked up on the corner the other day.
More good stuff to come, I promise!